INTUITIVE COACHING,
DEPTH PSYCHOLOGY & HEALING
"A musician must make music, an artist must paint,
a poet must write - if he is ultimately to be at peace with himself.
What one can be, one must be."
~ Abraham Maslow

Soultender Intuitive Life Coaching is the result of a blending of my
skills as a Therapist, Kundalini Yoga Instructor, Intuitive Empath, Reiki Master.
My practice includes a variety of spiritual techniques blending the ancient Buddhist precepts of Wisdom and Compassion.
Intuitive Coaching is not psychotherapy, but it can be part of our work together in psychotherapy if you'd like.
I help provide you with the guidance, support and tools necessary to empower yourself and make desired shifts in your life.
These shifts can affect changes on all levels of your life including:

Relationships

Career

Prosperity

Inner peace of mind
Creating Change
In Your Life
Together, Wisdom or Skillful Means (spiritual and psychological tools and techniques) and Compassion (holding the client in unconditional positive regard and open heart) are powerful medicine to produce healing and create the changes you want in your life!
Soultender Intuitive Life Coaching is an integrated approach to growth, transformation and healing.
I use my intuitive skills and training to help you contact your own inner voice, or guide, the 'Angel' that speaks to you as your intuition.
Intuitive Coaching is a very individual process and it can take many directions. It may take the form of a Tarot Reading, a Counseling Session, Meditation, or a Reiki Treatment depending on your needs.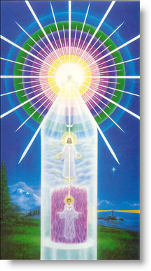 Some of the many methods I use in Intuitive Coaching are:
Inner Dialogue

Jungian Archetypal and Dream Work

An Astrology Reading

The Tarot

Chakra Balancing

Reiki

Guided Meditations

Specialized Yoga Sets

Sacred Ritual and

Journaling
Contact me today for a brief consultation or to learn more about Soultender Intuitive Life Coaching.